Laie Pau Claris Bookshop & Coffee shop
In the city center of Barcelona, and distributed on two floors, this bookshop offers more than 300m2 of culture and a restaurant & coffee shop.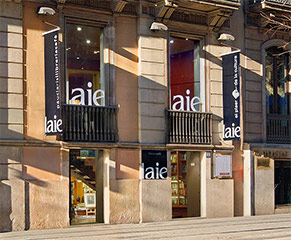 Image gallery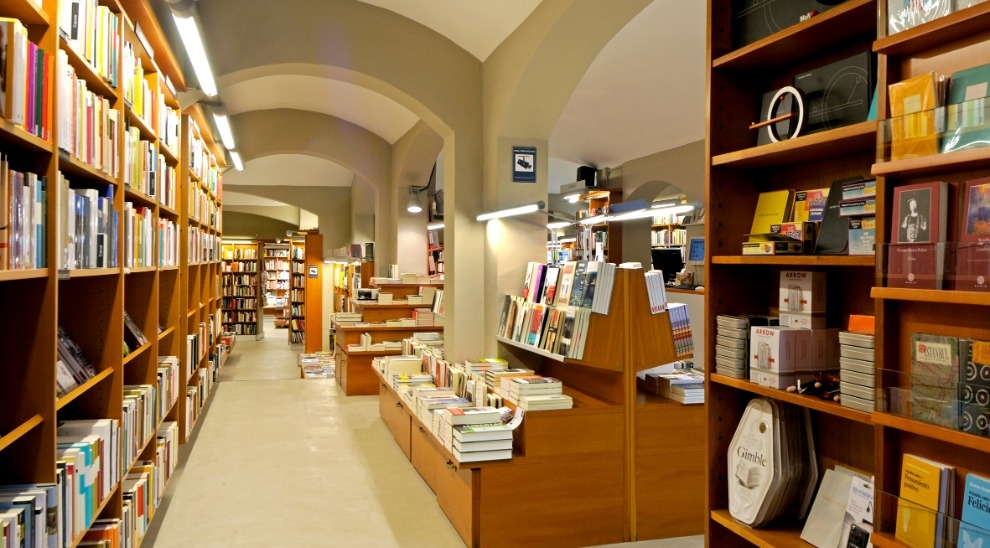 Bookshop
Laie is an international humanities bookstore with almost forty years of experience serving readers. We offer a careful selection of new releases and a wide collection of books on literature, philosophy, social sciences, history, art, architecture, cinema, music, children and youth books, etc.
Booksellers personalized care to attend to book orders, the elaboration of bibliographies and the search for rare and out of print books or any queries related to the world of books.
We organize book presentations, lectures, reading and writing workshops, literature and philosophy courses...
Schedule: Monday to Saturday, from 10 a.m. to 8:30 p.m.
Restaurant / coffee shop
Culture and gastronomy share a space in our restaurant/coffee shop in Laie Pau Claris, a genuine Eixample apartment in Barcelona.
The perfect space to eat all day long from Monday to Saturday. It doesn't matter if you want to have breakfast, a coffee break, lunch or afternoon tea.
Schedule: Monday to Saturday, from 10 a.m. to 8:30 p.m.
Dining room
This comfy room is the perfect space to share a moment with friends or have a work meeting while having some delicious coffee, something to eat...
Covered terrace
Enjoy the natural light in this ideal space for your gatherings.
Terrace
Experience our gastronomic offer in this quiet outdoor space in the middle of an Eixample block.
Lunch menu
Our Mediterranean cuisine menu made from fresh ingredients offers you a great variety of dishes and desserts.
Events / Venue hire
A genuine Eixample apartment in the city center of Barcelona. This versatile space is the perfect place to organize your events. It doesn't matter if it is a big gathering or a small meeting: work events, press conferences, workshops, conferences, presentation events, family gatherings…
The spaces
Versatile and welcoming, they all can be complemented with our gastronomic services.
Covered terrace
Shakespeare room
Picasso room
Laie Pau Claris restaurant/coffee shop
Laie Pau Claris restaurant/coffee shop offers different gastronomic services: coffee breaks, appetizers-snacks, lunch and dinner tasting menu, group and coctel menus. We offer a custom service that fits every client demands.
Other services:
Diverse selection of books and cultural articles for gifts and giveaways. Audiovisual equipment: projectors, microphones, audio systems… Flower services, decoration and lighting system for the spaces.