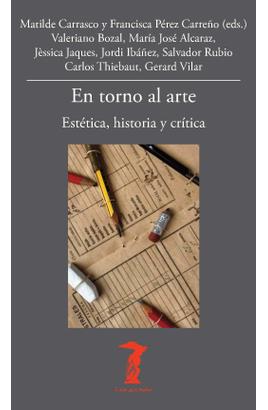 Add to favourites
EN TORNO AL ARTE
ESTÉTICA, HISTORIA Y CRÍTICA
VAT included
For your convenience, you can request the collection of this copy at any of our physical stores. The information on availability in e-commerce does not imply the existence of physical stock in the store.
To check the stock in a physical store, you can contact any of our stores.
Status: With stock
Description
Acostumbramos a hablar del mundo de la ficción como sia un texto o una imagen le correspondiera uno y solo unmundo, como si una nove la representara todos los estados decosas y los hechos de ese mundo. Sin embargo, los estados decosas descritos y los hechos narrado s en una novela no dibujanun mundo en su totalidad, ni siquiera son todos los que necesitamospara entenderla. El mundo desborda el t exto de la obray a la propia la obra, que sería ilegible sin ese mundo sobre elque tiene sentido. El lector hace inferencias, establ ece hipótesis,llega a conclusiones y adopta actitudes más o menos deliberadamentehaciendo uso de supuestos y creencias que noson e xplícitas, sino que tienen que ver con ese mundo de trasfondo.Los personajes adultos han tenido una infancia, las emocionesque motiv an sus actos tienen una historia, cuando laacción deja de centrarse en ellos, siguen existiendo, los acontecimientossiguen teniendo consecuencias, las geografías de loslugares preexisten o en todo caso se suponen el escenario permanentede las historias, etc.